Whether you're in a fixer-upper, a rental or your dream house, having a patio or porch is one feature that continues to appeal to most people. Especially in Idaho where our summers are so gorgeous, we like to be outside as much as possible and it's crucial to have the perfect space to enjoy that in. I give you: the patio. It can have a couch with pillows and a table and chairs or simply a folding chair with a cupholder for your drink of choice. Whatever your patio looks like, here are some easy ways to make it your perfect escape this season.
1. Make Cute Herb Planters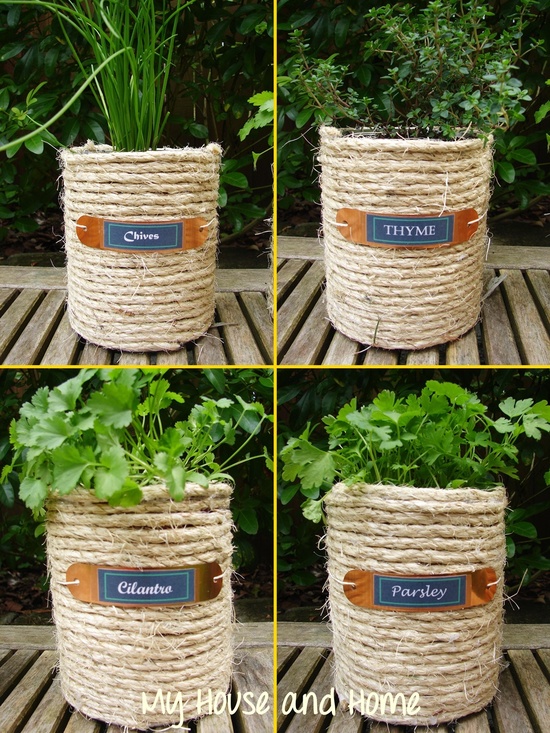 How cute are these herb planters? Fresh herbs are one of the best things about summer because they add so much flavor to whatever recipe you add them to (90% of my summer diet is tomato slices with basil). So, if you're growing your own, but want to add a little more flair to the planter, cover it with sisal rope. You can see how to do it here, but the concept is super simple. Just grab a glue gun and wrap that rope around whatever container you're using. It's a great way to update what you already have so you can recycle in a stylish way. Don't forget the labels!
2. Re-cover Old Outdoor Cushions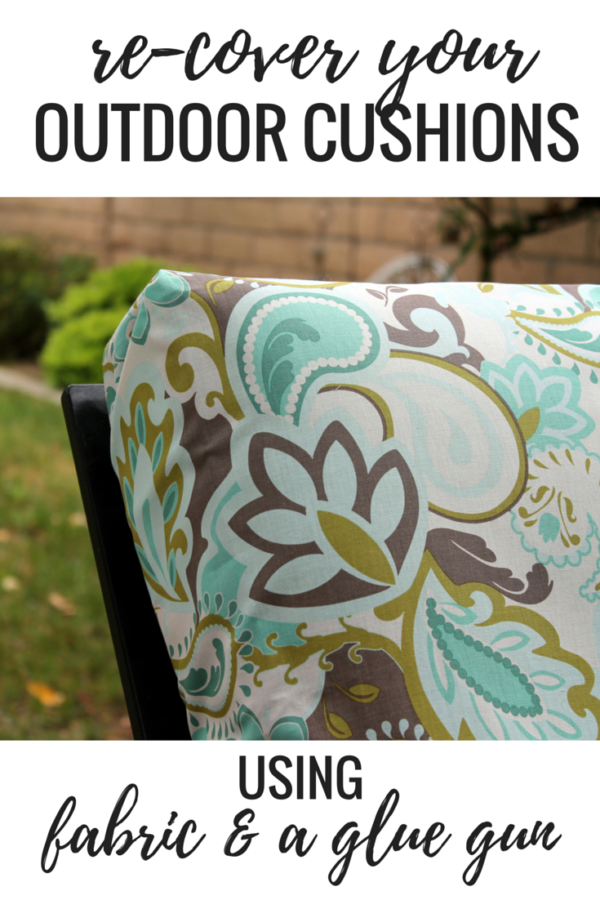 I think almost everyone has those front porch cushions that were passed down for way too many years, just hanging out somewhere. Those stains have a story to tell, no doubt about it. But let's update them by covering them in a fresh new fabric, okay? I won't tell grandma if you won't. For the easy DIY instructions, click here. For some fabulous fabric ideas, click here.
3. Build-a-Bench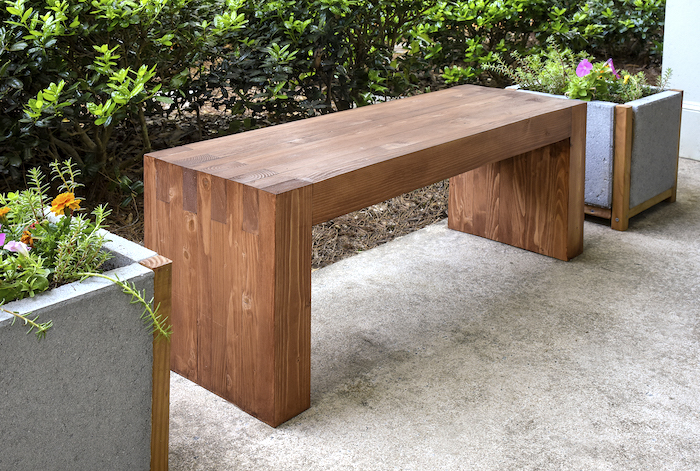 It's like build-a-bear, but the adult version! Whether you have an awkward corner that feels empty, or you need extra seating…a sleek wooden bench could be the answer. And for $35 worth of supplies, why not make this your next weekend project? The easy to follow instructions can be found here. Don't forget to put your cute cushions on it when you're done!
4. Put Lights Up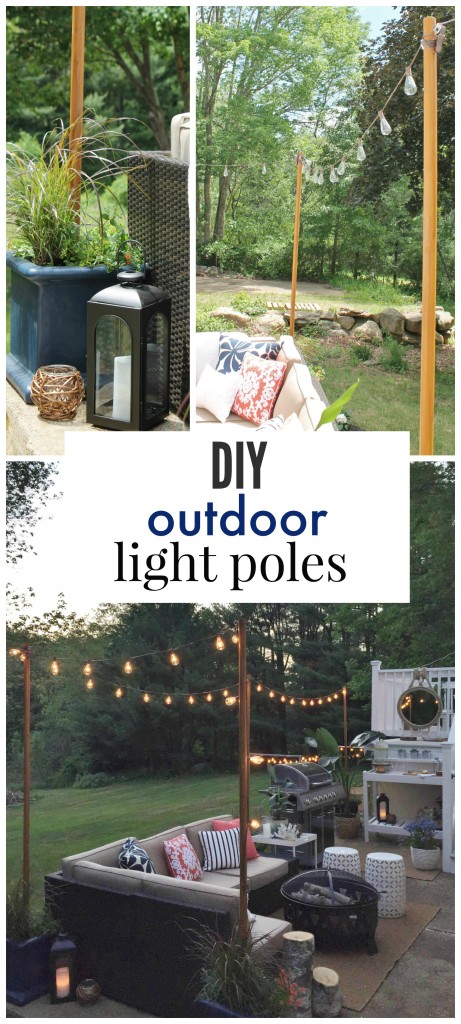 Some of the best memories I have happened while sitting out on my parent's back porch on warm summer nights. If that appeals to you too, you'll need some ambiance lighting to create the perfect setting for your beautiful southeast Idaho evenings this summer. Click here for some ideas on how to hang string lights in an easy way. S'mores not included.
5. Acid Stain the Concrete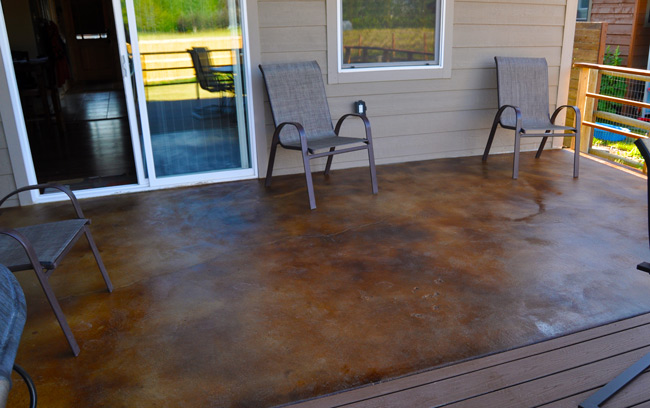 Need to add some personality to your new house? Try acid staining your concrete. This tutorial is really easy to follow and also includes a video for no-fail DIY-ing.You can stain it a variety of colors and it's roughly $.67/square foot. Not bad for adding flair to your outdoor space in a unique way. The neighbors will all be jealous. (Disclaimer: do not stain your concrete if you're in a rental unless it's okay with your landlord.)
I hope you feel inspired by these ideas and that you begin creating your summer patio space ASAP. Before we know it, winter will be back and our patios will tell a different story. Oh and by the way, if you're preparing to sell your house soon, staging your patio with any of these ideas will make it stand out from others.
Thanks for reading!
Kelly Ann, unlicensed assistant to the greatest real estate team ever (The 208 Group)